Another year, another shift in evolving trends. MainStreet Design Build, a luxury design build firm located in Birmingham, solicited advice from its award-winning certified designer, Christine Ramaekers, to identify this year's hottest remodeling trends, based on current demand from Oakland County homeowners.
Based on her findings, here are six trends Christine predicts will continue to drive home remodeling design this year:
[1] Clean, simplified design. All the rave today are styles that utilize straight lines, minimal materials and simple color palettes. Wood scrolls and French Country design are being replaced with clean, uncomplicated design that use bright whites and soft neutral accents.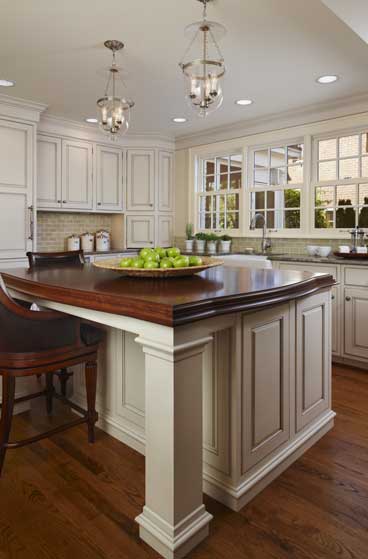 [2] Blends of warm and cool muted colors. Gone are the days of bold primary colors. Instead, homeowners prefer less saturated tones on everything from backsplashes to custom cabinets. As an alternative to white, Christine is seeing color preferences for charcoal, warm grays and taupe, rose or urbane bronze accents.
[3] Hot appliances. Refrigerators on the market today are becoming more high tech, with programmable features such as shopping checklists. Whether paneled or stainless steel, the french door styling remains in high demand. Improved high-grade water filtration systems are standard in today's refrigerators and often requested in sink top faucets.Convection ovens are now becoming the norm with many homeowners opting for highly functional steam ovens, which combine steam and convection to effectively defrost, bake, roast and reheat food items. The unique digital technology of the Wolf convection steam oven senses the amount and size of the food, and automatically adjusts all of the cooking details for you.
[4] Smart storage solutions. Convenience and efficiency continue to be a priority in designing a new space, so smart storage solutions remain important and continue to improve. They not only are designed to look beautiful, but accommodate a homeowners' need for better storage, organization and access.The MainStreet design team is constantly looking for ways to add storage. A perfect enhancement to a kitchen renovation is the walk-in pantry. Often times with small adaptations to a current space, it may be an option to provide a beautiful walk in pantry not only for storage, but also an extra refrigerator, a coffee bar or even an extra prep area.
[5] Custom cabinetry. Personalized, tailored cabinetry design is sticking around in 2016. Shaker style cabinet doors with wide stiles and simple lines have become very popular with longer drawer and cabinet pulls. Painted cabinets remain extremely popular, not only in white, but also shades of gray and taupe. Additionally, dark espresso stains on cherry, walnut and maple wood continue to be popular choices, especially as accent pieces.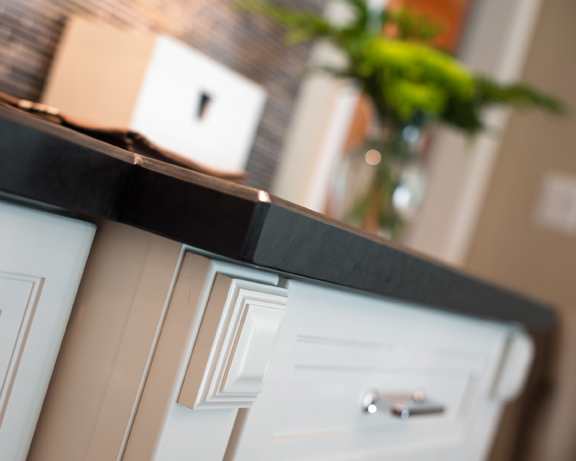 [6] Open, Airy Floorplans. Kitchen designs converging with the home's primary living space are still a primary objective of most homeowners. Even in your most traditional home, the kitchen is welcomed into the living and/or family room with wide open-trimmed archways.
Whether these trends resonate with you or not, home remodeling should be made to fit your personal style and functional needs. While some fabulous ideas have been shared that will make anyone stop and think about improvements they could make, working with a professional designer will help you identify your own style and make sure you feel comfortable with your remodeling choices.