MainStreet Design Build transforms a drab, dated kitchen into a stunning, contemporary style kitchen, showing us how to make perfect use of clean lines and natural elements. Located in Birmingham, this 1915 home suffered from a dysfunctional first floor layout, which included a poorly placed powder room, cramped space and lack of storage. The SE Michigan-based design/build firm approached the project with the same level of thoughtfulness and attention to detail they've become known for over the past two decades. By partnering with the homeowners, MainStreet's renovation experts and in-house certified kitchen designer designed an open, urban-style kitchen that was reflective of their downtown location.
Before renovation, the kitchen suffered from the functional design of a previous remodel that prevented the homeowners from entertaining large groups of people (10 or more); or adding a much-needed large center island and central cooking area. This was largely attributed to a poorly placed powder room that opened directly to the main part of the family room.
BEFORE PHOTO: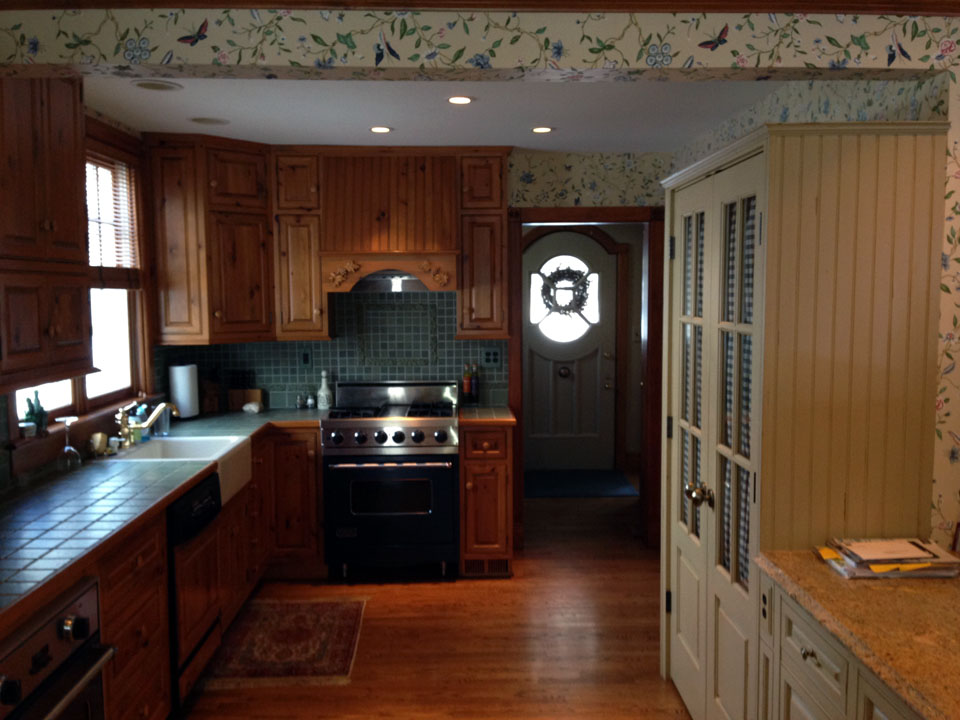 MainStreet's design/build solution included re-locating the powder room near the foyer, creating an open kitchen with a 3'8 ½" x 7' 5 ½" island centered on a gourmet Wolf cooking area. Relocating the powder room also allowed MainStreet to extend the size of the foyer, giving the home a much grander entranceway. A favorite feature included a gorgeous walk-in pantry, highlighted with opaque glass doors, a beverage center and quartz countertops.
AFTER PHOTOS: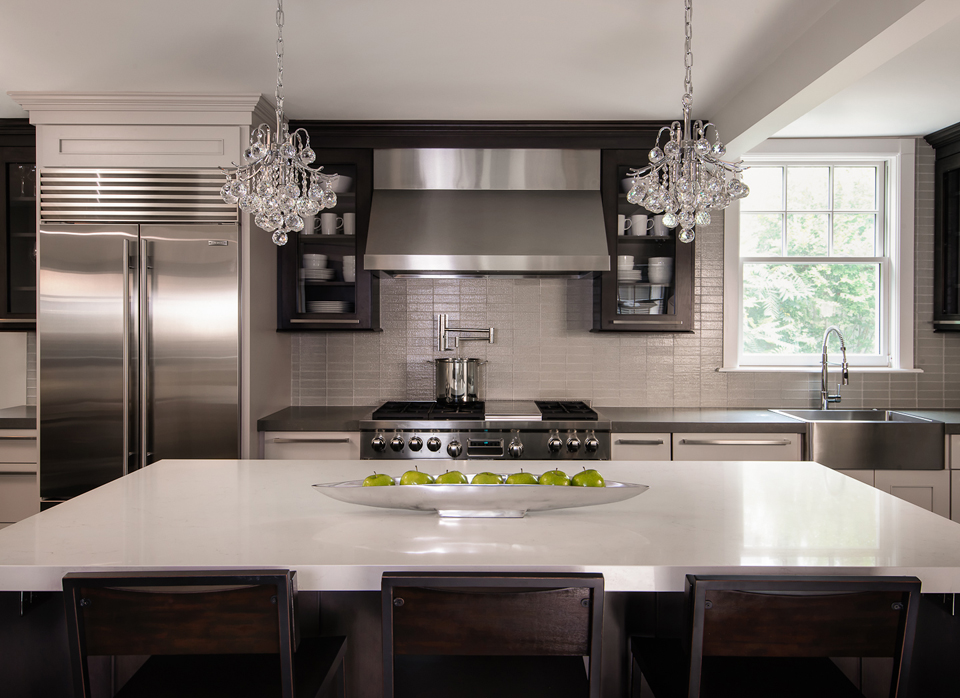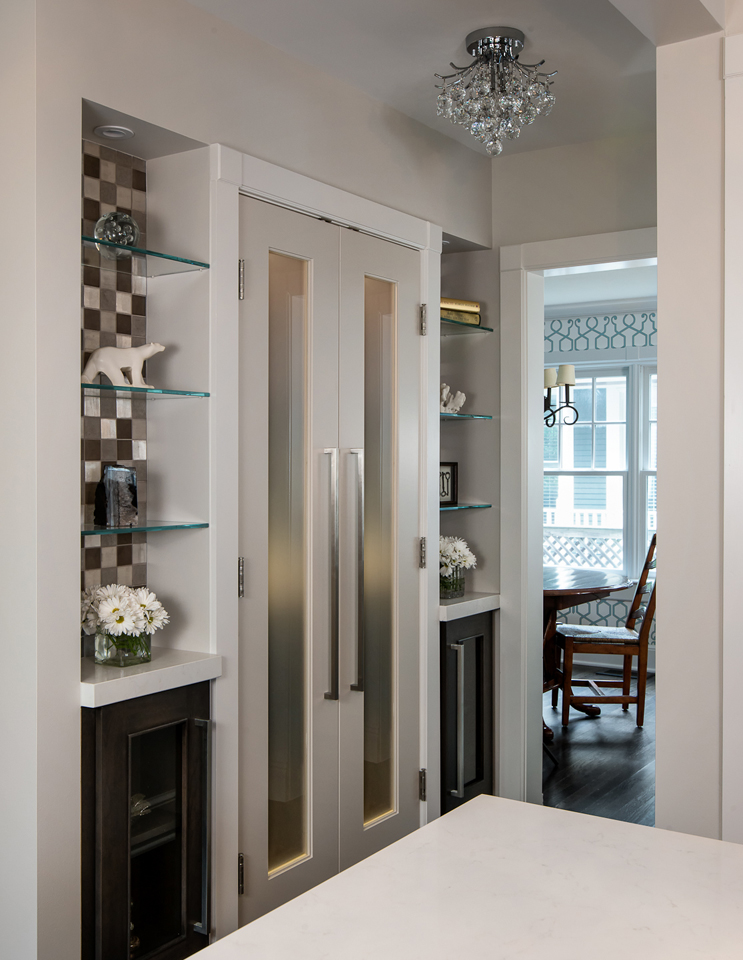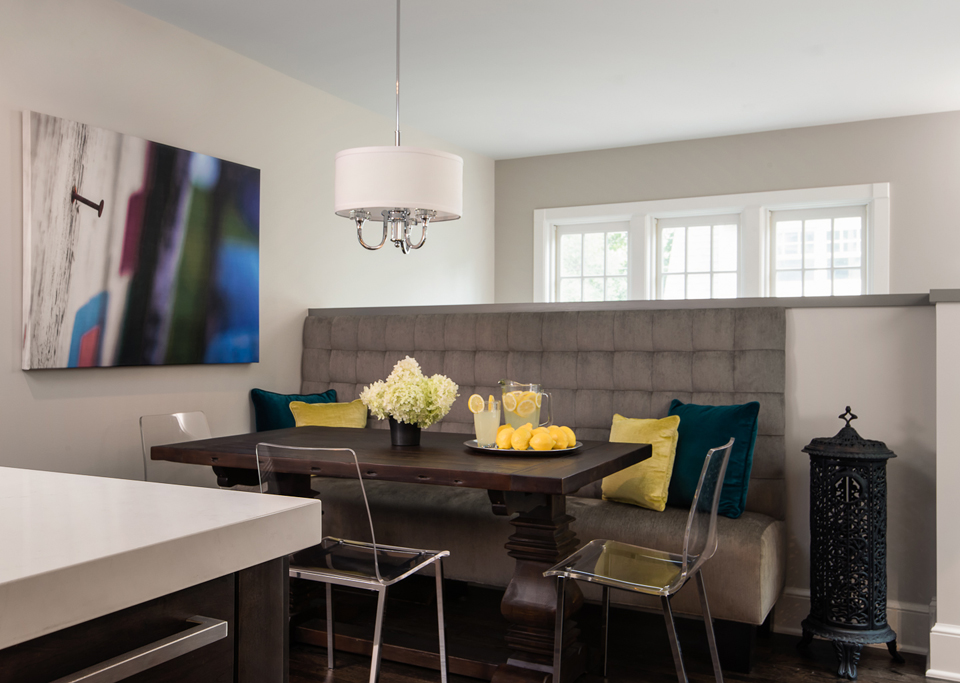 For more kitchen design inspiration visit our kitchen design gallery or call 248.644.6330.