Birmingham, MI – October 17, 2022 – MainStreet Design Build is sad to lose one of their carpenters, Dave Stephens, but is also happy to see his musical career take off. Having joined MainStreet in July 2019, Dave quickly rose from apprentice to full working carpenter, all while expressing his musical passion with the increasingly popular metalcore band We Came as Romans (WCAR).
"I've loved working with the great team at MainStreet," smiles Dave. "From the moment I started they welcomed me with a warm, family-like culture that not only allowed me to flourish creatively in everything I did, but encouraged it!" While working full time for MainStreet, Dave was able to launch multiple albums and toured twice a year. Although the pandemic hit the music industry particularly hard, Dave used the downtime to help write new music, and position the band for their explosive growth this year and beyond.
Dave and the band returned last month from a highly successful summer tour, and had to make a tough decision. "Leaving my MainStreet team to pursue my musical dream was difficult, but made easier by my wonderful colleagues who've encouraged me to shine in everything that I do whether professionally or personally. Now that my musical career can expand full time, we'll miss each other while wishing the very best for each other. They've become family."
"Everyone at MainStreet will sincerely miss Dave," concurs Christine Ramaekers, Vice President at MainStreet. "For over 30 years our in-house design team, carpenters, and deep bench of skilled tradesmen have made the remodeling process comfortable, enjoyable, and safe for our clients. Dave was a key part of our team, and an extreme pleasure to work with. He always brought his intelligence and infectious attitude to each jobsite. Seeing him go is bittersweet, and we all wish him and his band all the success the world can offer!"
We Came as Romans has just released an exciting new album, and are poised for many more. Dave's band has sold out shows starting January 2023, and in April go international for a European tour. The band is now managed by Rock Nation, the same company that represents artists like Jay-Z, Rihanna, and Alicia Keys, and they can't wait to rock at a venue near you!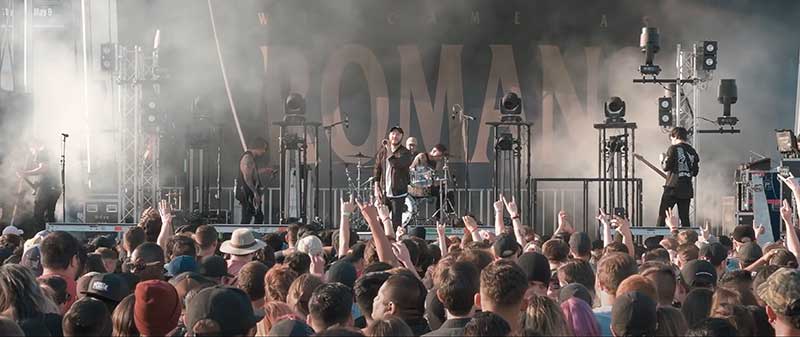 About MainStreet Design Build
Proud to be a full service, design-build remodeling firm, MainStreet Design Build is dedicated to creating a luxurious end-to-end experience through personal care, accountability, timeless design, and exacting attention to detail. MainStreet is the #1 choice for discerning homeowners in the communities of Birmingham, Bloomfield, Royal Oak, Pleasant Ridge, Troy, and other select areas of metro Detroit and Southeast Oakland County who value a high level of comfort and trust in knowing that their home remodeling project will be done RIGHT. For more information, visit www.mainstreetdesignbuild.com.
Just a note to commend you on a job well done. We now have our dream kitchen! Your crew was great to work with. They were professional, trustworthy and hard working.
---
Contact Information
Phone: 248.644.6330
Fax: 248.644.2865
Email Us
Corporate Headquarters:
MainStreet Design Build
555 South Old Woodward
Birmingham, MI 48009
Office Hours:
M thru F, 9AM to 5PM
Serving Birmingham,
Bloomfield,
Bloomfield Hills,
Pleasant Ridge, and select areas of Metro Detroit.
Questions?
Ready to talk to someone about your ideas? Simply call or fill out our online form and we'll be in touch!