Leveraging Online Reviews to Find a Home Remodeling Firm that Is Right for You
The onset of the world-wide-web ushered in a whole new way of doing business for both buyers and sellers of goods and services. From ordering milk to planning a family vacation, we rely on the Internet to help us in almost every aspect of our lives. Finding a qualified, "just-right-for-you" home remodeling firm is no exception. As such, the power of online reviews is undeniable for customers. Key findings from a 2017 customer survey conducted by BrightLocal report that:
97% of consumers looked online for local businesses in 2017

85% of consumers trust online reviews as much as personal recommendations

Positive reviews make 73% of consumers trust a local business more

49% of consumers need at least a four-star rating before they choose to use a business
While customer testimonials are an excellent way to narrow down your list of potential home remodelers, where do you find the best and most helpful reviews? Are all reviews authentic and accurate?
As you do your research, here are some practical tips to help you navigate the sea of reviews, and how to read and interpret them:
Don't rely on just one website for reviews.
Instead, make sure to compare what people are saying on multiple online review sites. Here are a few to consider.
Houzz
Is a platform for home remodeling and design, bringing homeowners and home professionals together in a uniquely visual community. They are unique in that they not only sell leads but products as well.

Pros:
Completely free to the consumer

There is a Q&A forum between homeowners and contractors

They have a great gallery of photos to peruse for design inspiration

Customers post reviews of contractors that come directly from the homeowner

The directory allows consumers to openly browse a list of contractors

Paid advertisers are presented "Best of Houzz" awards if they receive the highest quantity and quality of testimonials in a given year
Cons
:
Houzz prioritizes paid listings (you may have to hunt through listings to find local contractors you would be interested in hiring)

Houzz does not background check companies that advertise with them, thus you will need to do your own research and due diligence
Google My Business
A free and easy-to-use tool for businesses and organizations to manage their online presence across Google, including Search and Maps.

Pros:
Completely free source

Consumers can post their own reviews, providing reliable, first-hand experience of their contact with the business
Cons:
Not as easy to search and navigate for a local business as Yelp
Yelp
Is an online business directory where companies can get listed and found online. It's also a place where consumers can find, contact and rate them (from 1 to 5).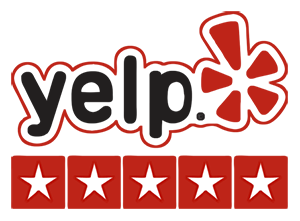 Pros:
Easy 5-star rating system

Yelp gets a lot of traffic

Consumers can order services directly from Yelp

Viewers don't need an account to search for businesses, see business information or read reviews
Cons:
Can filter out legitimate business reviews through the Yelp Review Finder

Business owners have no control over the reviews that are left

Even with an active response from the business owner, negative information can unfairly influence potential customers because of the 5-star rating system

Companies don't need to have an active presence on Yelp for reviews to be left (reviews can be left online without the business owners knowing about it; consumers can even rate the wrong company)
Guild Quality
This is a company that provides third-party customer satisfaction surveys for building professionals.

Pros:
Consumers can read unbiased, detailed reviews from previous clients to verify the quality of the company they are considering hiring for a project
Cons:
Not all contractors/remodeling firms utilize this service
Nextdoor
This is a private social network for your neighborhood.

Pros:
It's free to use

It's a safe and easy way to talk online and communicate amongst your neighbors

Consumers can ask for referral sources or contact neighbors directly to ask them about their experience with a contractor you are considering to hire

Consumers can read unbiased, detailed reviews from previous clients (and trusted neighbors) to verify the quality of the company they are considering hiring for a project
Cons:
You must sign up for membership prior to seeing any information, or asking any questions

You will receive email notifications/updates after signing up

Not all reputable contractors will be known by the Nextdoor community

A business won't be able to see the reviews posted by a consumer on Nextdoor unless he/she chooses to make the review available to the firm (businesses don't have an opportunity to rectify a potential issue online and some reviews can be directed at the wrong company)
Angie's List
Is a paid-for business directory that allows users to read and publish crowd-sourced reviews of local businesses and contractors.

Pros:
All contractors are supposedly background checked

Consumer reviews are verified by Angie's List staff

Their basic subscription service is now free to consumers (it used to be paid)
Cons:
Angie's List paying customers are the remodelers who appear on the top of the search (they prioritize paid listings over high ratings)

Your contact information is sold as a lead

You have to go through a more extensive Q&A process to be matched up with top 3 contractors in your area (you cannot openly browse a list of contractors)

Most higher-end remodeling firms do not advertise on Angie's List
Other review sites for research would be a company's Facebook page and LinkedIn profile. There are also other professional review sites to consider that focus on the building industry, such as porch.com, thumbtack.com, and homeadvisor.com.
CAUTION: If the company you are considering has NO reviews on any site, don't hire them! Reputable quality companies will have satisfied customers who are happy to provide online reviews. Look for a home remodeling firm with a wide variety of customer testimonials that highlight their experience and longevity in the business.
Consider the source of the review
Ask yourself, "Where is this review coming from?" Is it from a subcontractor or individual customer? Both types of reviews are important to evaluate. Do subcontractors enjoy working with the remodeling firm? Do they feel fairly compensated and treated well, or are there signs of trouble? A client testimonial will also provide fabulous insight into what your experience with the company will be. Are they responsive? Do they handle remodeling challenges promptly and effectively? Are clients saying that they will work with them again?
Pay attention to robust reviews
When a customer takes the time to write a thorough review, pay close attention to the details. If they've attached a photo of the completed project, even better. You can glean useful information from these types of reviews, more so than just a 1-5 star rating.
How does the company handle bad reviews?
While most companies strive for 100% client satisfaction, sometimes a project can have its challenges and homeowners will post a less than perfect review. What you want to look for is how the professional remodeling firm handled the complaint. Did the issue get resolved? Was the company apologetic or unprofessional? Did the company show a good faith effort to rectify the situation? Reputable companies look for opportunities to take negative feedback and turn it into a positive learning experience.
Customer reviews and testimonials are powerful tools that can help narrow your search for an ideal home remodeling firm. In addition to reviews, make sure the remodeling firm you are considering is licensed, has insurance and is willing to provide references. Do your due diligence. The more thorough you are in the process of hiring a contractor, the less likely you will be to hire the wrong company.
For more information about how to choose the perfect home remodeler download our free Homeowners' Remodeling Guide: Top 20 Critical Remodeling Mistakes to Avoid and Homeowner's Guide and Toolkit: Understanding the Difference Between Design Build vs. Design-Build-Bid.