Like many homeowners preparing for a home remodeling project, chances are you have been perusing magazines and websites for inspiration as well as following the action on home renovation TV shows. Seeing amateurs and professionals at work perfecting their vision for their dwelling and then executing the design can give you plenty of ideas for reshaping your very own home.
Of course, prudent homeowners will bear in mind that reality TV shows are designed to showcase a heightened sense of what happens during a home renovation, with drama, obstacles and emotions deployed to help keep viewers interested enough to stick around in between commercial breaks.
This means that viewers will sometimes see unrealistic depictions of budgets and the time frame to finish renovation projects. But homeowners who take these shows' depictions of flawlessly executed renovations with a grain of salt can avoid being needlessly frustrated or disappointed with the progress of their particular job.
Still, no matter what stage you are at in your design-build plans, you can be encouraged by the fact that home renovation television shows can help awaken your creative spirit and inspire your own home remodel.
Major Home Renovations Are Not Destined to Stress You Out
Despite what you may have seen on TV shows hoping to use drama to score big ratings, your major home renovation project doesn't have to be a stress-filled experience that brings you to the brink of tears or tearing out your hair. By working with home remodeling design-build professionals, you can save time and money and ensure that your project proceeds ahead according to the milestones you established.
You Can Avoid Unexpected and Costly Obstacles That Would Stall Your Home Renovation Project
If you don't know what you're getting into and there's no experienced professional guiding you through the remodeling process, the chances are high that costly interruptions will occur. But when you partner with a company like MainStreet Design Build, you can avoid unwanted surprises and have a much smoother renovation experience.
Transform Your Home to Be Magazine Cover-Ready With the Help of Designers
We recognize that many of our clients have great ideas inside their heads but possess limited experience expressing them on their own. What if you could be guided through the entire design process, with input and recommendations from certified remodeling professionals and an interior designer?
As a design-build firm, homeowners begin the process by reviewing their ideas with our experienced team of designers/architects and contractors to plan your remodel with your budget in mind—circumventing potential issues, reviewing options and prioritizing your functional needs and wishlist items. All details are considered and gone over carefully to ensure you wind up with a uniquely remodeled home that matches your family's vision, your lifestyle and your pocketbook. Once the structural details are worked out, you have the advantage of working with MainStreet's interior design services, adding the perfect finishing details to your project and creating that magazine cover-ready space that you envisioned from the start.
Hire Professionals for Your Dream Home Today!
Reliable Contractors Are Hard for Homeowners to Find, Which Is Why You Benefit from Working With a Design-Build Firm
You can't always expect contractors that you find on your own to go all out and get the project done on time and within budget, since they may have subcontracting issues that limit the number of workers they can bring in from day to day.
They also may have shifting priorities that leave you at the bottom of the schedule mid-way through the work. For best results, work with a design-build firm, which performs both design and construction under a single source of accountability. From the beginning, you work with the architect/designer and the contractor to develop a cohesive project plan. Before construction begins, you are assigned a dedicated project manager who is accountable for ensuring your project completes on time and within budget.
For Best Results, Focus on the Design Aspect Instead of Hoping That Flooring or Layout Changes Alone Will Fix Appearances
It's important to select a layout that works best for your family. When your home doesn't look as appealing as you'd like, you can't expect minor changes to fix it. And by all means, you will want to take your time considering such aspects as new flooring or making changes to finishes.
But it's a good idea to give more time and consideration to the overall design. Your professional partners will be invaluable in this aspect of the renovation, and use tools like 3D Modeling to help you visualize your options.
Partnering with the Right Construction Team Is Essential for Realistic Scheduling
Only a true professional in the design-build industry will have the experience and knowledge to fully envision your project and then make a proper estimate of the time, effort, materials and logistics required to bring your project to completion.
The items that you see arriving off of suppliers' delivery trucks on various home renovation shows have to be coordinated by someone to ensure there are no hiccups in the workflow.
This serves as a reminder that it pays to do your research and find a company with an excellent reputation and plenty of enthusiastic references. Finding a reputable, reliable company will ensure you work with a schedule that everyone sticks to. You'll know exactly when your project will be completed.
Your Transformed Home Will Be the Envy of the Neighborhood
Partnering with the right design-build firm can do wonders for the final look of your newly renovated home. The trick is to find professionals who have plenty of experience working with homes like the one you and your family want to improve.
Then, you let them do the hard work of transforming your home, on time and within budget. Friends, family, and neighbors will love the new look, and you can count on hosting get-togethers to show off the results.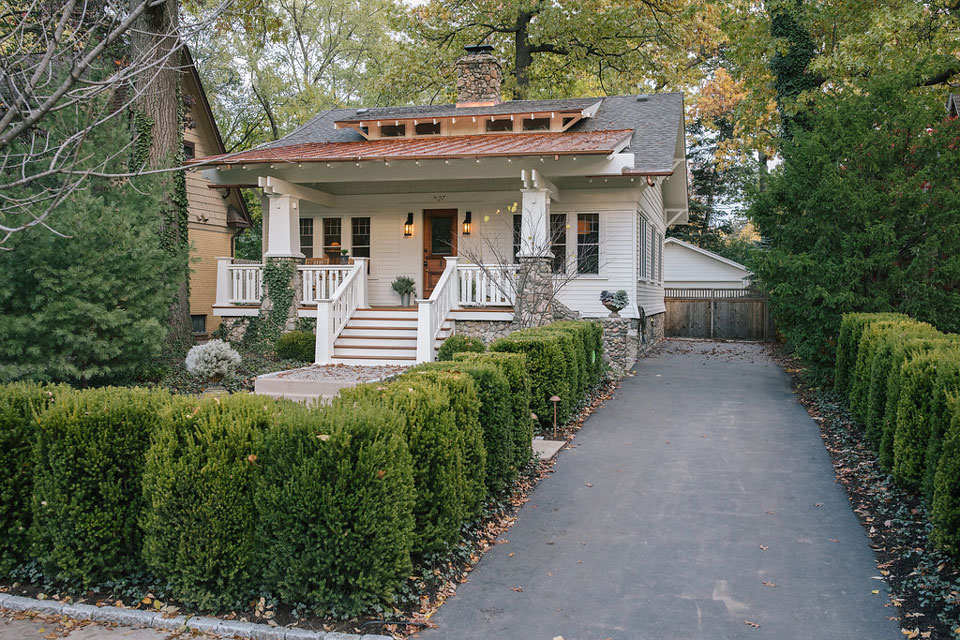 Help for Busy Homeowners in Need of Inspiration
Homeowners who are already pressed for time with their busy lifestyles can take advantage of resources such as Pinterest and Houzz, which have made collecting data so much easier.
What's more, big box centers provide benefits in their own way of making the home improvement business extremely vital. The next time you drop by your favorite home and gardening center, check for their list of classes and lectures, covering topics from flooring to roofing and all things in between.
Are you ready to get started on your home renovation project? Now is the time to join forces with a creative and experienced design-build contractor to help turn your vision into reality. Connect with the team at MainStreet Design Build today to arrange a consultation!