See how these Southeast Michigan bungalows transformed from ordinary to extraordinary
BEFORE:This plain, brick, post-war bungalow in Ferndale, MI presented a less-than-friendly façade. The stone and brick were in great condition, but the nondescript porch and the plain clapboard siding gave the front exterior very little personality.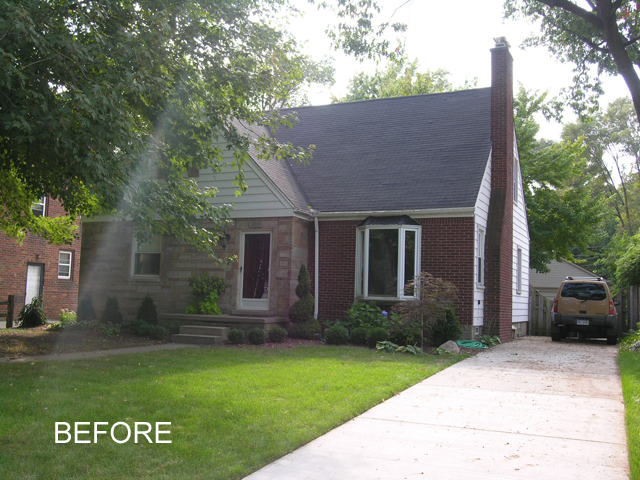 AFTER: A renovation that boasts strong cottage elements gives this home plenty of personality. A new pitched-roof entry portico aligns with the roofline of the main gable. Red shutters, window boxes with matching corbels, and pleated copper roofing on the front window and side door draw the eye in.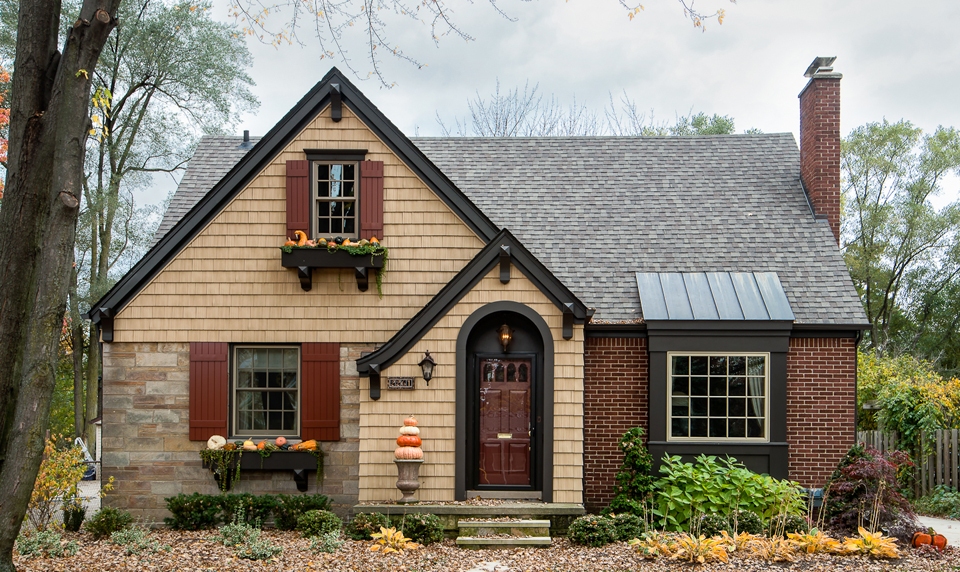 Start Planning Your Remodel Today!
BEFORE: A hodgepodge of brick and basic siding left this Royal Oak home looking dated.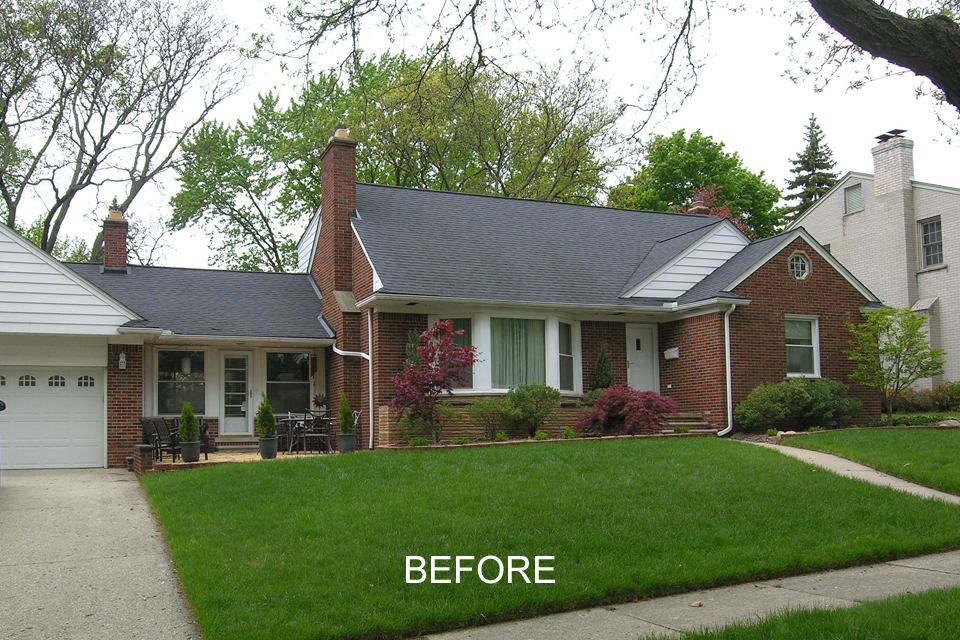 AFTER: Adding a two-tier roofline that gave more dimension to the front face of the home, made a big impact. Columns were added to the new covered front porch, lending architectural presence to the front door; the stone below the bay window was replaced with new flagstone, giving the house a fresh new look; and a pergola was added over the breezeway, enhancing the home's welcoming appearance. Dark green shutters were added to the front gable on the garage and finished in cedar shake siding.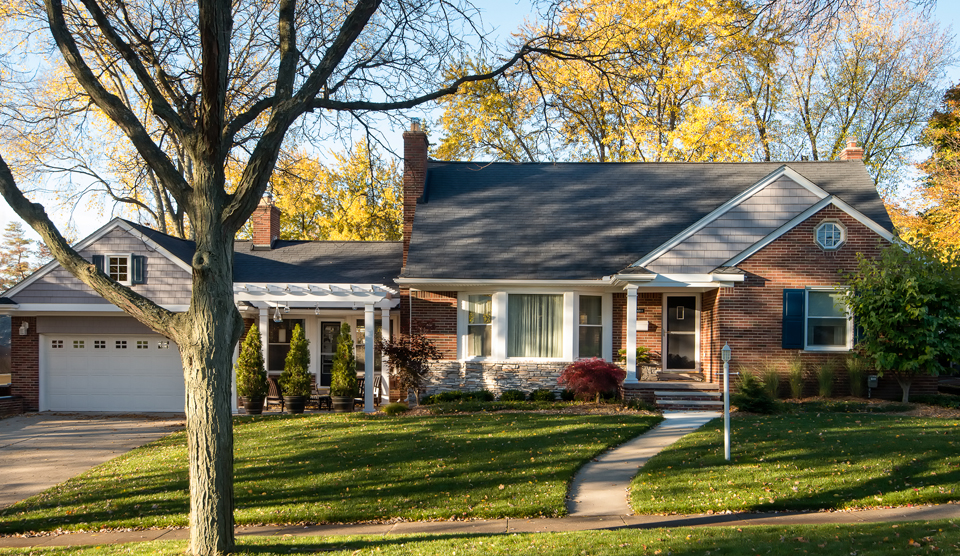 BEFORE: This small 1940's bungalow was in desperate need of improving its less-than-friendly exterior. The uninviting entry offered zero dimension and little character.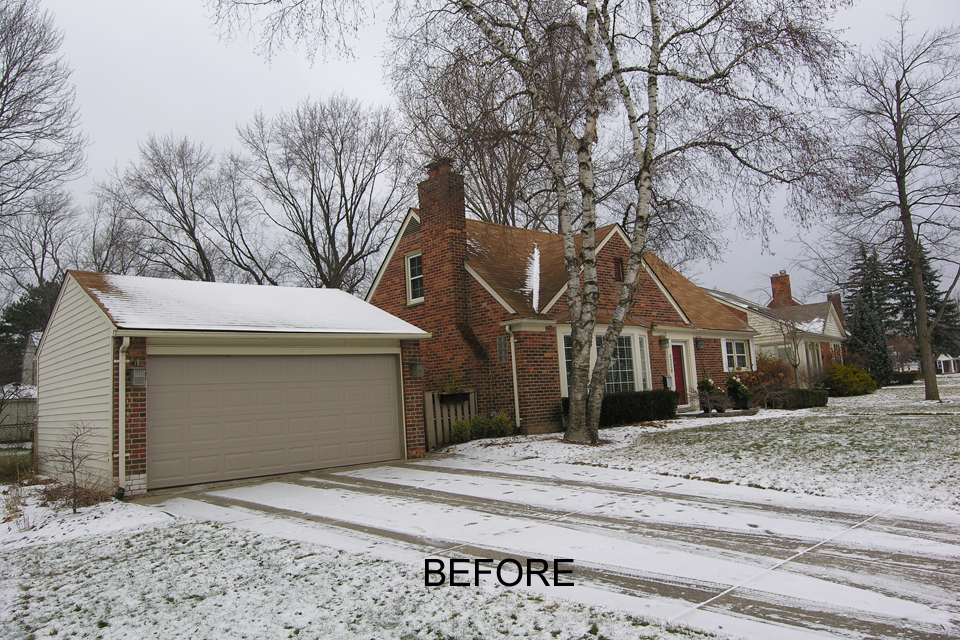 AFTER: This beautiful brick bungalow was given a fresh new look with an exterior makeover that includes a redesigned garage facade, complete with carriage garage doors. A new portico defined the entry and created a transition between the inside and out. Additional upgrades included copper gutters and partial copper roof; and an ornate stone, custom-gated entrance to the private yard.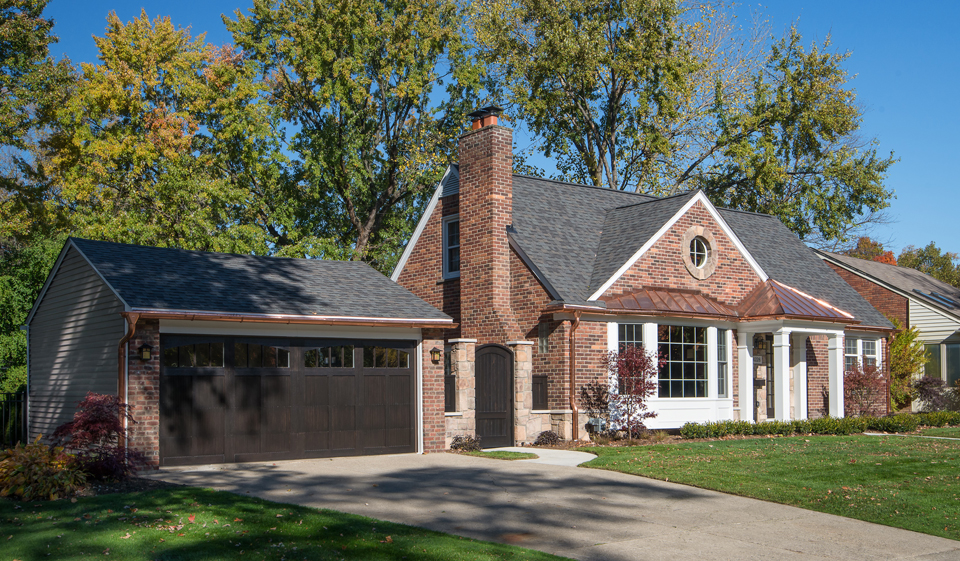 When it comes to sprucing up your curb appeal, defining what you want to accomplish is an important first step. You'll also want to consider your budget early on to best manage your expectations. Once you have an idea of which exterior elements you want to change, the creative fun begins. Ask for referrals to contractors from your friends, colleagues or family members—and interview them like you would expect to be interviewed for a job. Search for ideas online, or drive through a neighborhood you love, and start an idea board. Then, let your home exterior remodeling project begin.
For more design/build inspiration, visit https://7a5.5bd.myftpupload.com/category/exterior-gallery/ or call 248.644.6330.