When Alicia and Christian purchased their 1920s Pleasant Ridge bungalow, they did so specifically with the intention of restoring this beautiful Craftsman home. They wanted to remain architecturally faithful to its original early 20th-century charm.
The Homeowner's Vision
Alicia and Christian's vision included protecting the front porch from the elements by adding an enclosed porch, which they believed was originally part of the home. They also wanted an exterior design that would feature the beautiful existing stone pillars surrounding the cement porch.
To help make their vision a reality, Christian and Alicia worked with MainStreet Design Build, the only remodeling firm that effectively collaborated with these visionaries and carried out every design detail to the homeowners' expectations.
MainStreet Design Build leveraged the home's gorgeous stone structures purposefully, as a key focal point and support for the new column work needed for a covered porch.
Utilizing the pillars as the decorative base for the new Craftsman columns surrounding the porch gave not only the necessary support, but also the architectural detail needed to revive the homes original character.
Before Construction: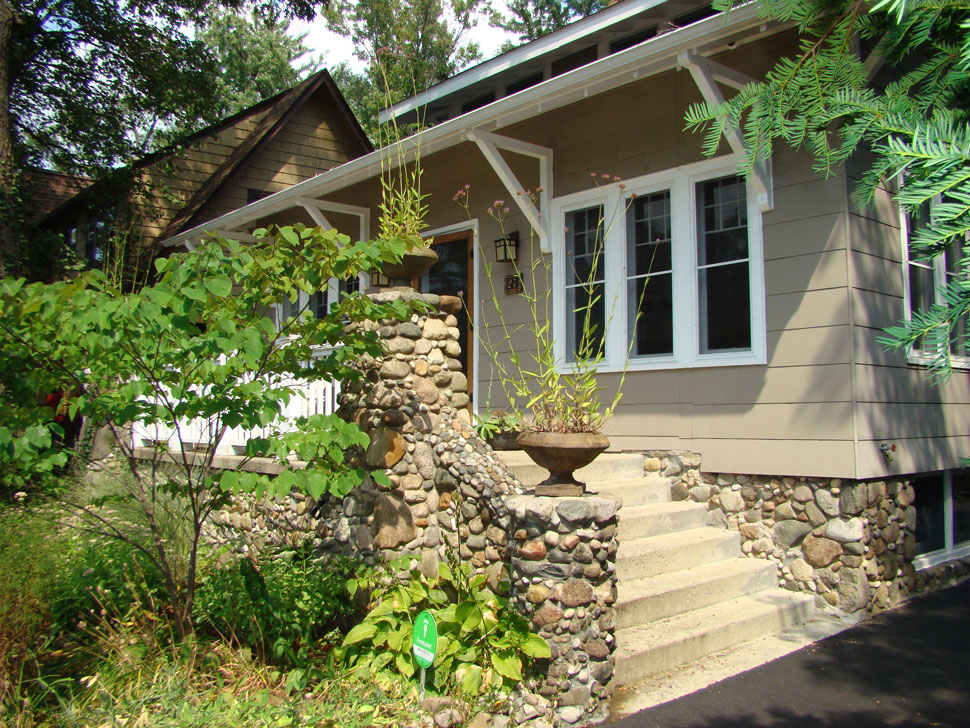 Using Ipe wood for the steps and large covered porch
Another essential design element was to eliminate the unappealing cement porch by covering the base, side stairwell and new front steps with Ipe wood, a remarkably strong, beautiful exotic wood from South America used in flooring. This exceptional wood fit tightly against the curves of the columns' cobblestone facing.
FRONT PORCH BEFORE:
FRONT PORCH DURING: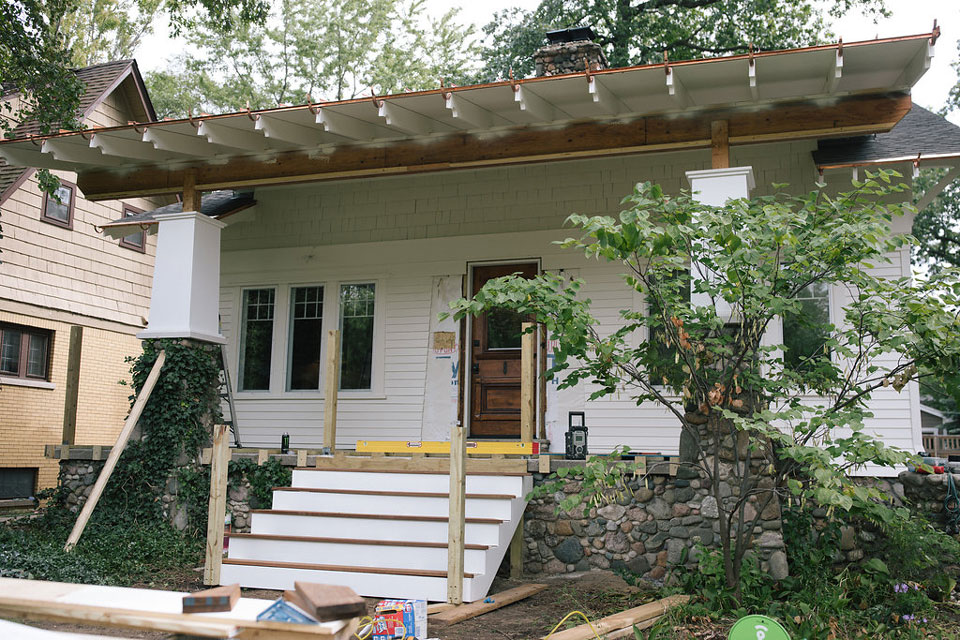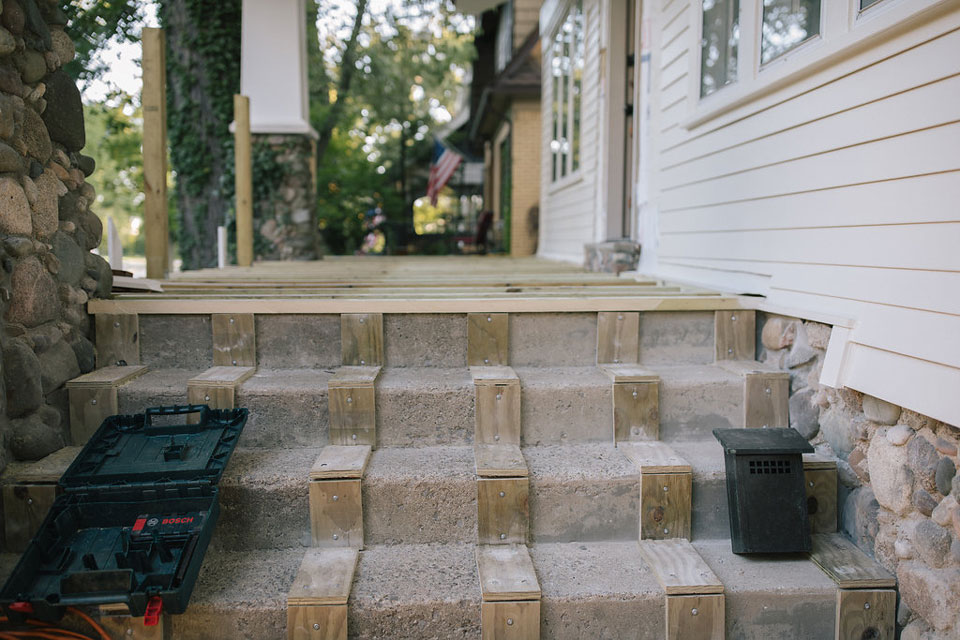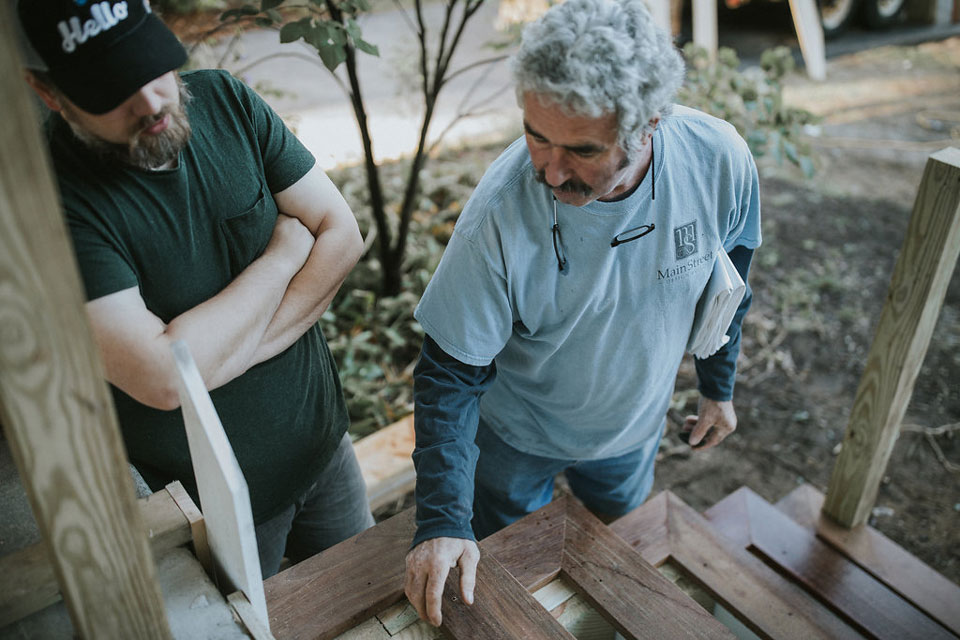 FRONT PORCH AFTER: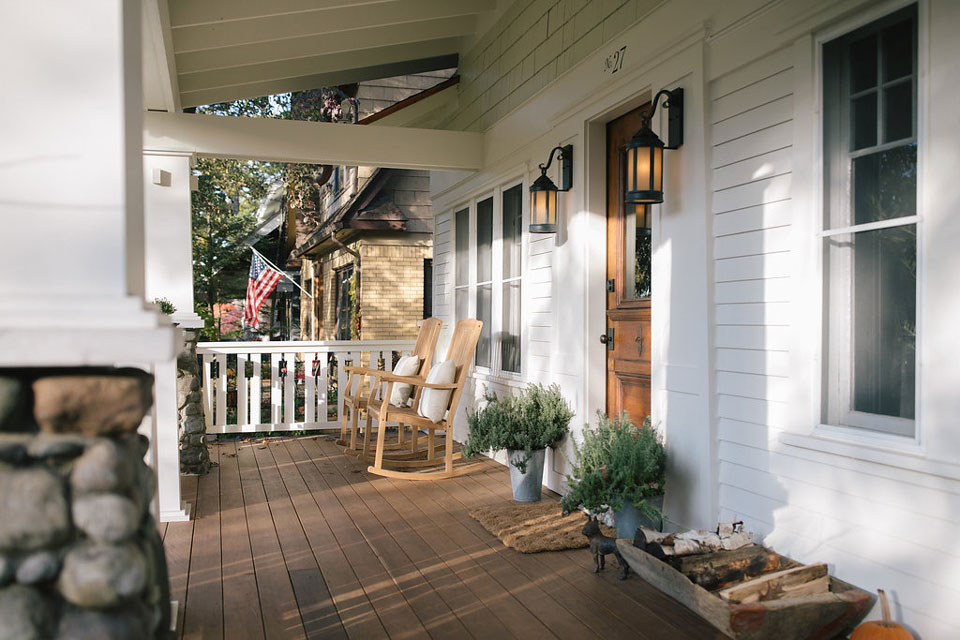 In addition to the covered porch and Ipe flooring, exquisite design details made this renovation all that more impressive.
Adding to the historical character of the home was the new copper and asphalt roof and Hardi Plank clapboard and cedar shake siding.
DURING: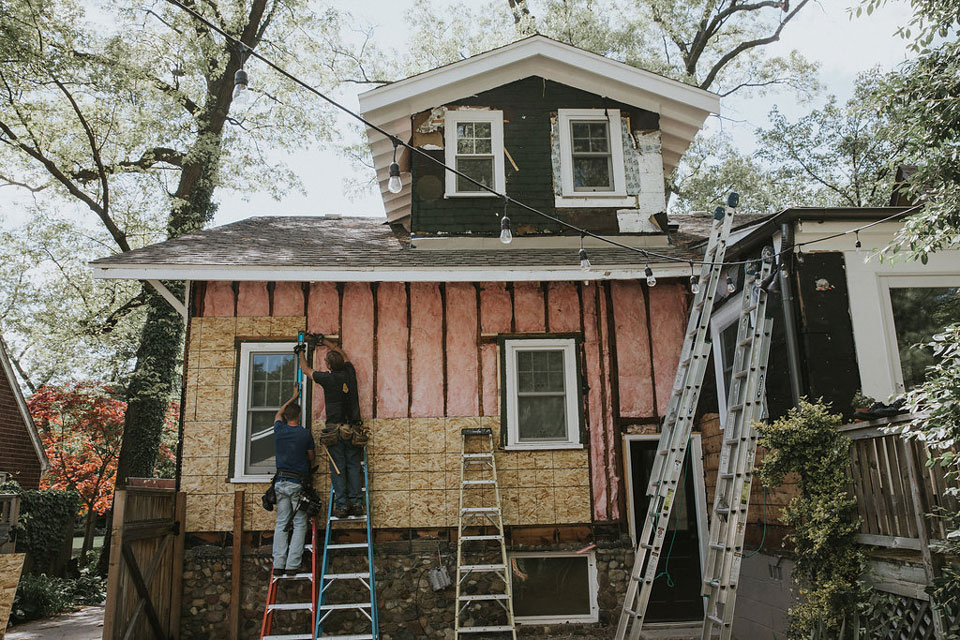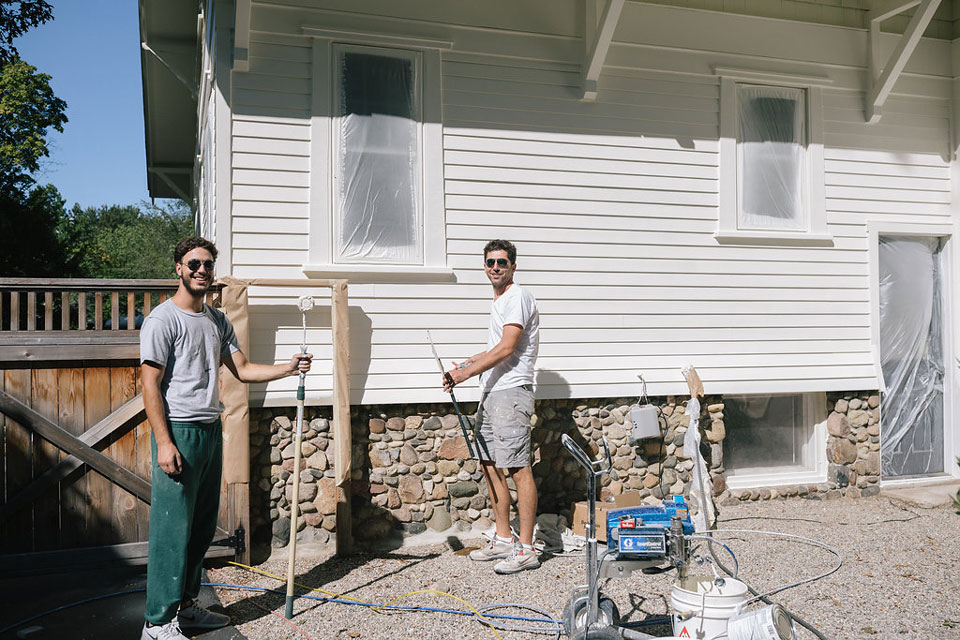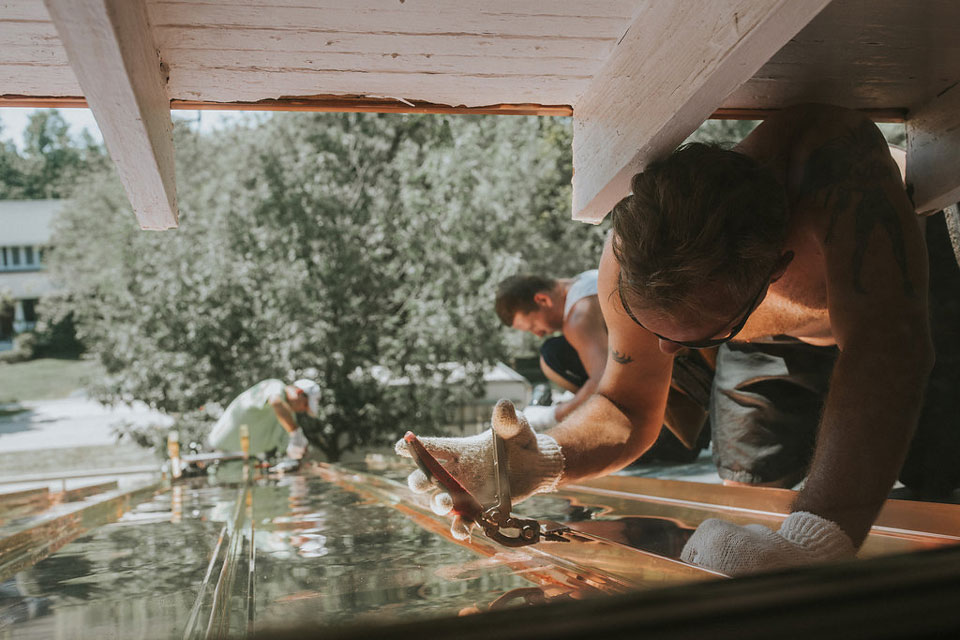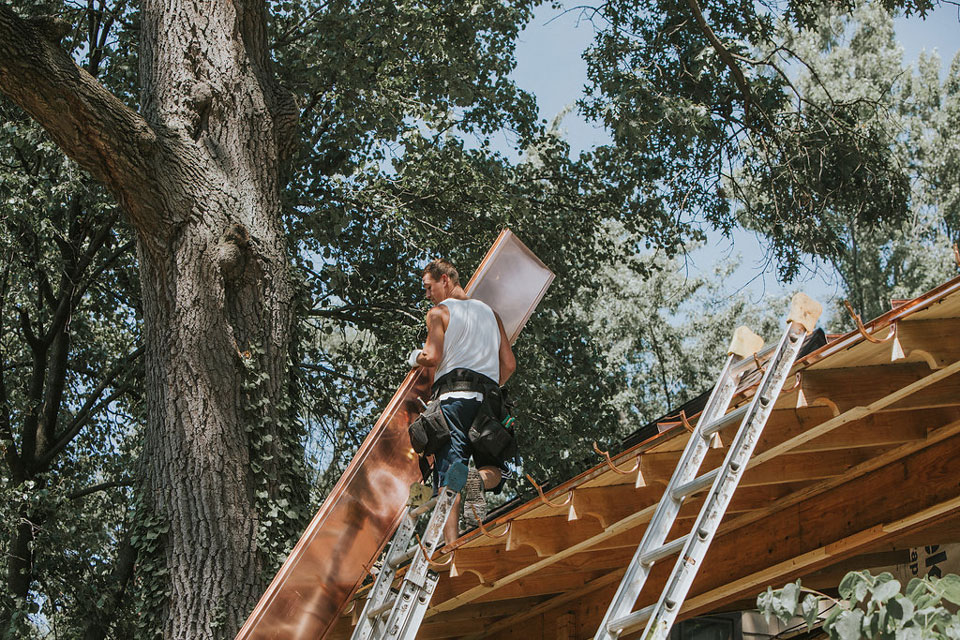 AFTER: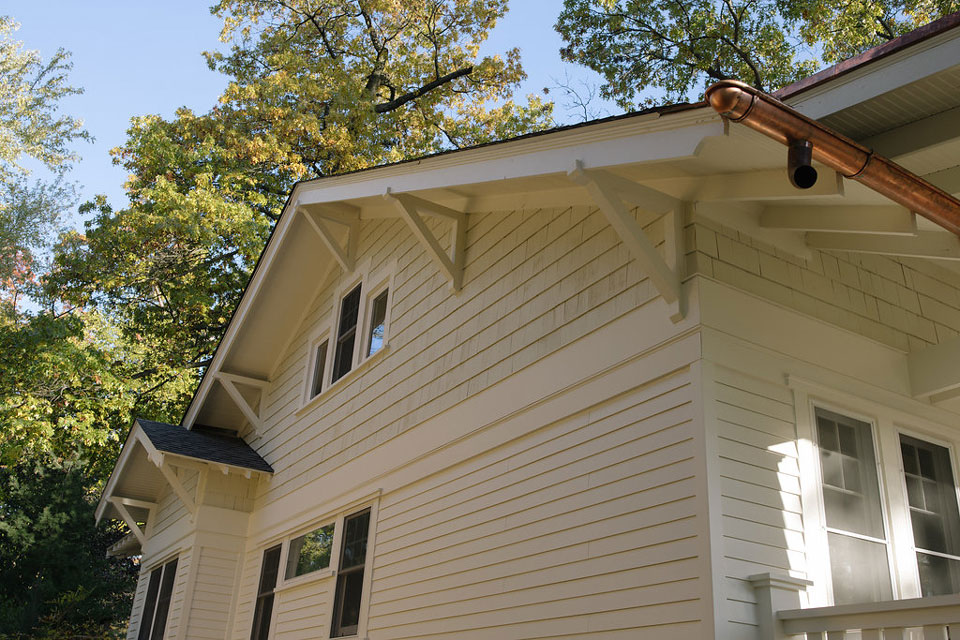 MainStreet Design Build also incorporated a beautiful, panel-style antique entry door.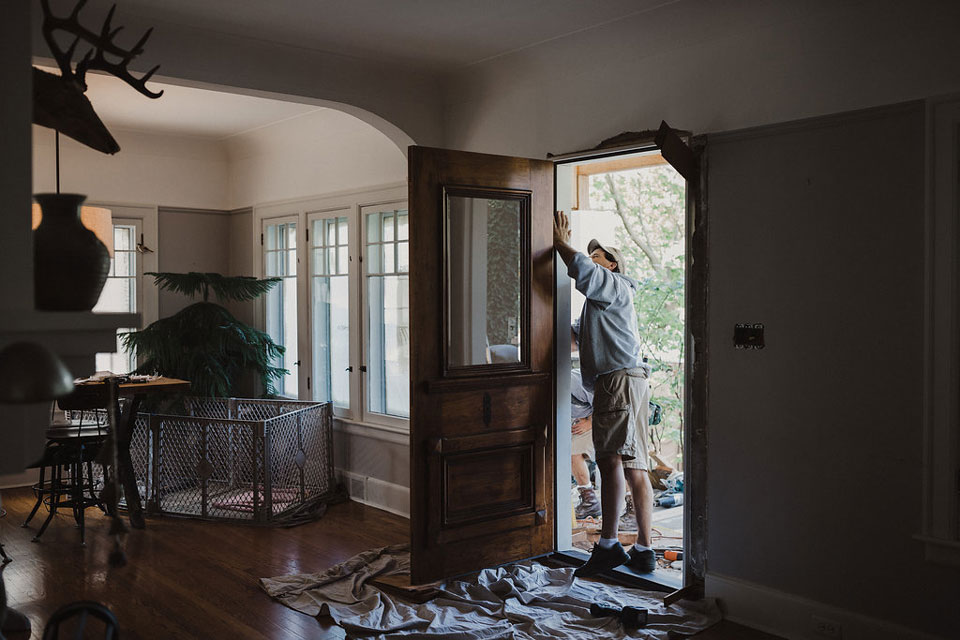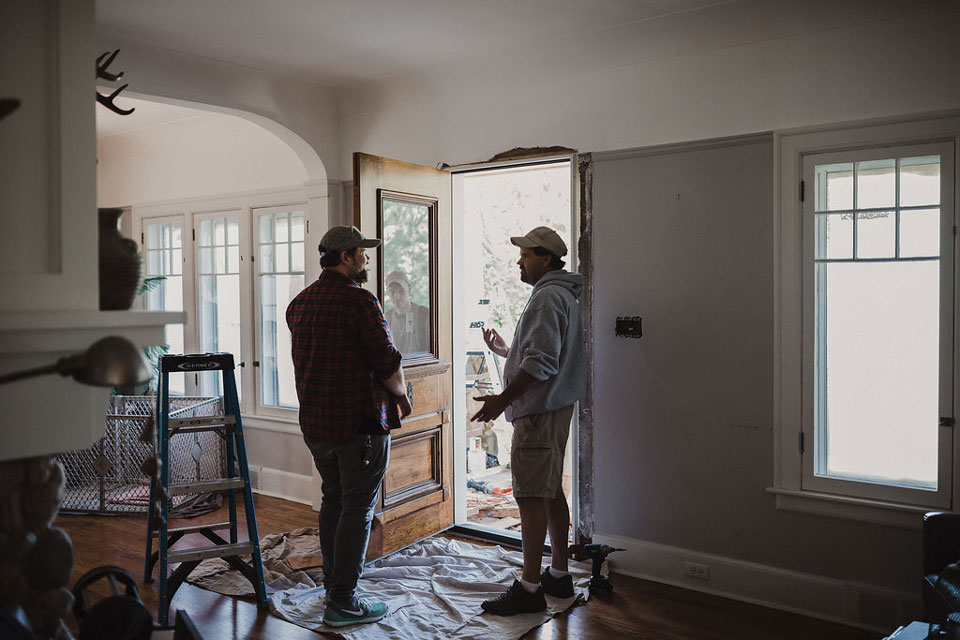 The team completely stripped all exterior asbestos shake shingles that were applied over a concrete stucco, and re-insulated and re-sheathed the entire home.
DURING: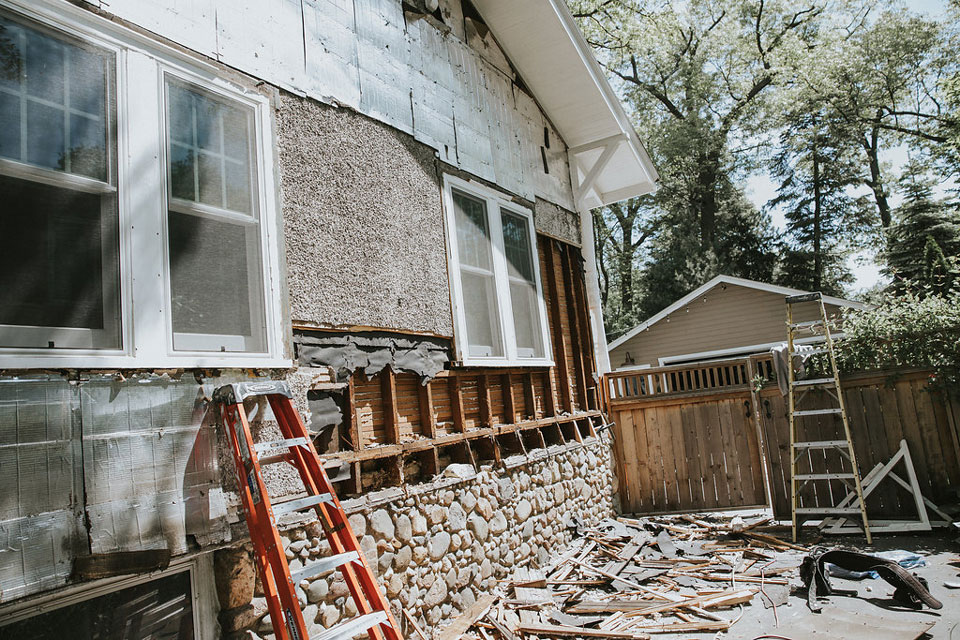 MainStreet Design Build also installed new lighting, added a gable roof in place of a low pitch shed roof, and added new roof details over the kitchen window.
The results speak for themselves.
FRONT EXTERIOR BEFORE: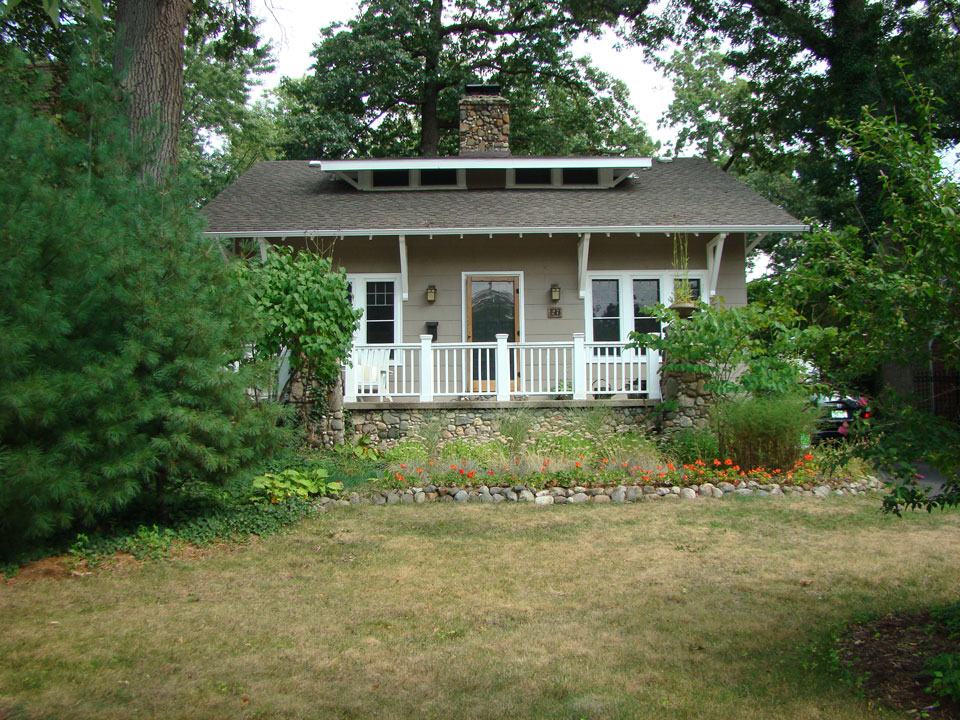 FRONT EXTERIOR AFTER: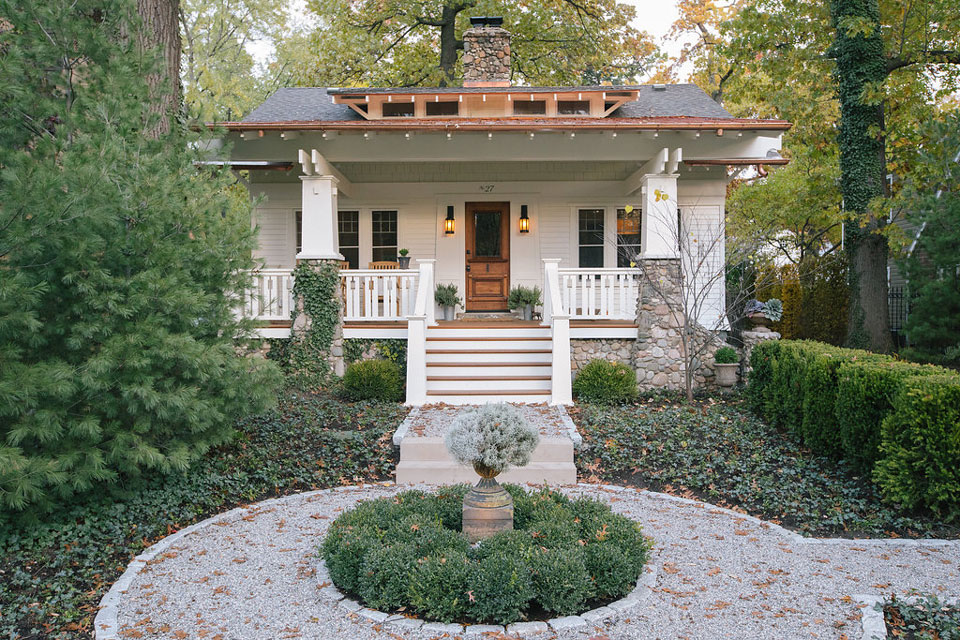 FRONT EXTERIOR BEFORE: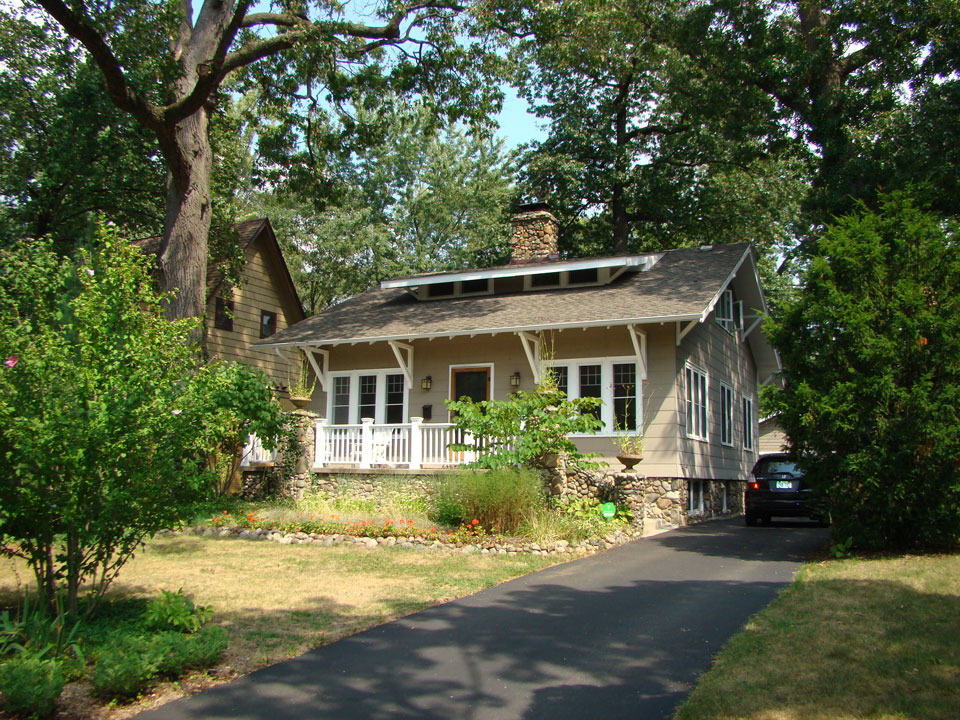 FRONT EXTERIOR AFTER: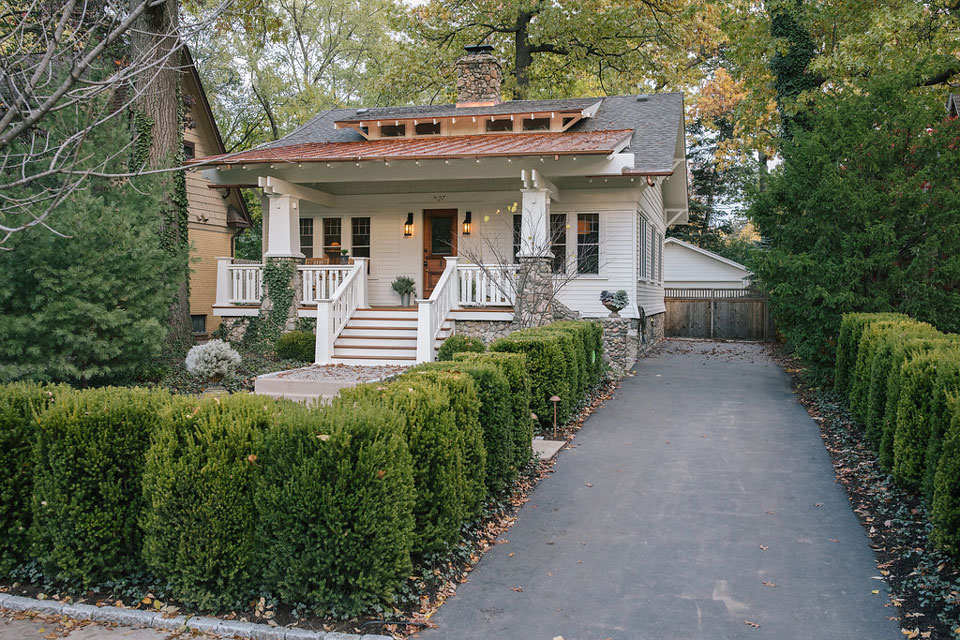 Christian and Alicia were thrilled with the end result, as was the MainStreet Design Build team.
"We encountered several challenges along the way," said Steve Ramaekers who served as the lead designer. "But we were able to overcome those design challenges with creative solutions. Staying true to the character of the home meant a lot to our clients and the Pleasant Ridge community that treasures their historic homes."
When it comes to renovating a historic home, defining what you want to accomplish is an essential first step. You'll also want to consider your budget early on to best manage your expectations. Once you have an idea of which exterior elements you want to change, the creative fun begins.
If you're ready to discuss your home remodeling needs, MainStreet Design Build can help. Generate ideas for your home remodel by visiting our Design Gallery. Or, contact us today to request a complimentary design consultation.
We look forward to helping you design and build a home that you'll love!