The past couple of years have been doozies! Thankfully the world seems to be returning to normal. We cherish our homes in Southeast Oakland County now more than ever and want them to reflect ongoing improvements in our lifestyles. Doing a luxury remodel prolongs and enhances our enjoyment without having to move, and benefits the whole family by improving what's become outdated and fixing anything that's broken. An added bonus is lowering your cost of living.
We all know the impact that inflation and rising gas and food prices have recently had, but homeowners are fighting back. A Brandwatch analysis of online social media conversations from January to August this year has revealed that the top ways homeowners reduce their monthly expenses are by saving electricity and using less heat. Since an additional benefit of remodeling your home is actually improving your energy efficiency, let's take a look at how.
Every step of the way, make sure to check with your city and state to see if your household might be eligible for financial assistance and incentives for remodeling that improves energy efficiency. On the Federal level, the new Inflation Reduction Act (IRA) is already pouring billions of dollars into the Energy Efficient Home Improvement Credit (EEHIC), which could save you a significant amount of money doing many of the remodeling ideas outlined here. Consider:
Energy Saver Tip #1: Conduct a Home Energy Audit
Significantly saving energy and using less heat in your home requires two steps: the first is a professional audit of your house's infrastructure and appliances; the second is applying the learnings from this audit to bring about effective change through a weatherization and energy efficiency remodeling plan. Optimal solutions will scale to your goals, adjust to your budget, and meet your expectations for reducing your cost of living with the help of proven experts.
Your local utility company may offer free or discounted energy efficiency audits, so give them a call to see if you qualify. If not, find a professional home energy auditor near you. Make sure that they are familiar with homes of your type and size, and are certified by the Residential Energy Services Network or the Building Performance Institute. Some homeowners prefer DIY audits found online; these might initially save you money, but cost in the long run if things are missed.
Energy Saver Tip #2:
Weatherization vs Remodeling for Energy Efficiency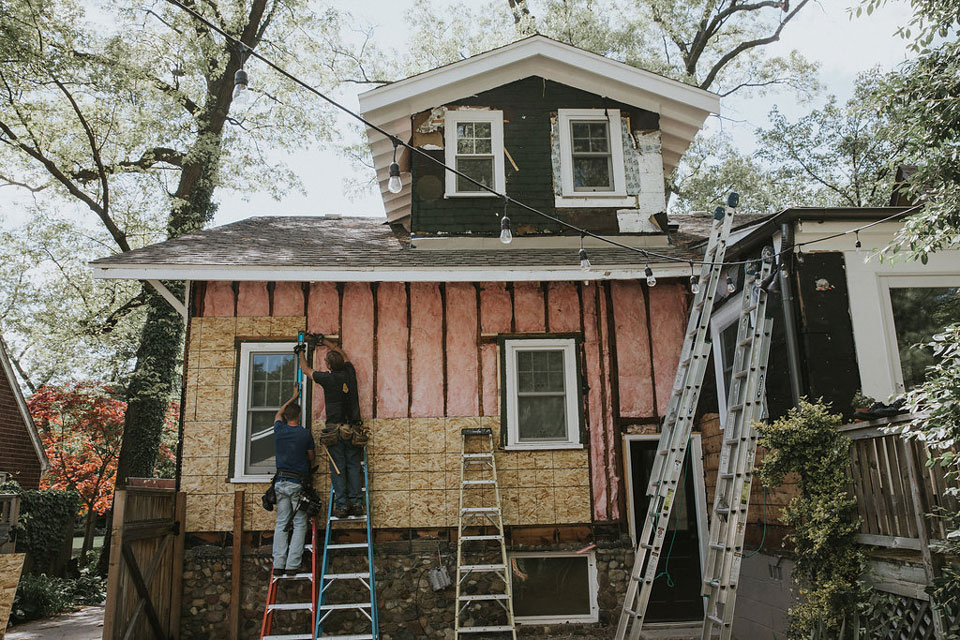 Regardless of the source or type of audit, the output is a report that points to areas throughout your home that can be improved to heighten energy efficiency. These recommendations fall into two categories: weatherization and remodeling. The former involves more immediate and usually less expensive enhancements, installations, and repairs; the latter demands more extensive and experienced renovations best done with the help of an experienced contractor.
A few examples of weatherization include increasing the insulation in walls and floors, basements, attics, and crawl spaces; installing or replacing vapor barriers; weather-stripping doors and windows; repairing any roof problems; tuning up or replacing heating, cooling, and water systems; and tightly sealing the air throughout exposed locations throughout your home. Some of these you can do yourself, and none of them require structural changes to your home.
Energy Saver Tip #3:
Create a Remodeling Plan for Energy Efficiency
Weatherization will quickly lower your energy bills, but real savings come from remodeling your home with the express purpose of energy efficiency. An optimal approach is to share your professional energy efficiency audit with a professional, design-build remodeling firm. Working together, you'll be able to create a remodeling plan that can realize your energy savings goals with your renovation budget and project timeline.
At the heart of you and your contractor's energy efficiency plan is budget. Work with your contractor to include line items for weatherization (which can cost up to $5K), in addition to the main remodeling project which will have a much broader cost range. Depending on your overall vision and the proposed design, make sure to include infrastructure, appliance, and fixture upgrades with energy efficiency best practices and features as outlined in the sections here.
Energy Saver Tip #4:
Consider All Your Energy Efficiency Remodeling Options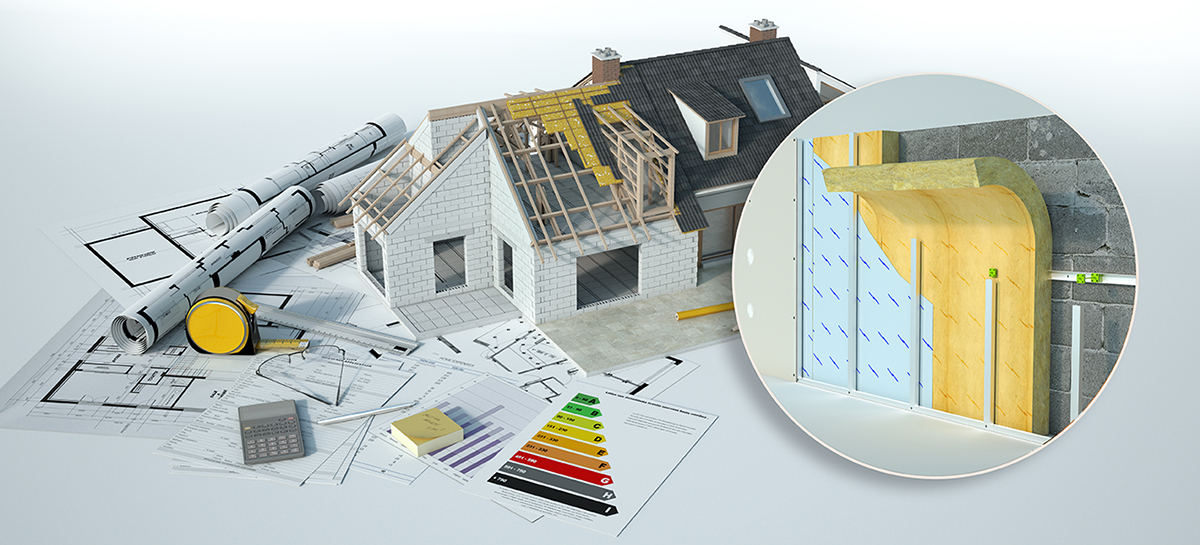 Since you and your contractor have many remodeling options for improving the functional use and the energy efficiency of your home, you should begin the process by considering them all, then matching the ones with the highest priority with your available budget. Such a process of elimination will ultimately provide you with a short, actionable list of remodeling tasks, which your contractor can then give you an overall estimate for. Here're some of your options:
Insulation
When looking to update an outdated space and improve the lifetime value of your home, Increasing or entirely replacing insulation throughout is a relatively quick and economical way to lower your monthly energy bills. Begin by working with your contractor to identify all the "in-between" spaces within walls, floors and ceilings, basements, and attics. Any air that gets through means you're heating your neighborhood, so block any openings to ensure the cold air of the outside stays separated from the warmer air of the inside.
Windows, Doors, and Skylights
Speaking of these "in-between" spaces where cold air can enter your home and boost your heating bills, consider all your home's openings to the outside world. These include windows, doors, and skylights where cracks and uneven frames are often hidden but destructive culprits. After close inspections ensure all gaps are closely sealed with precise repairs, new insulation, and where appropriate heavier doors and double- and triple-paned glass for improved insulation.
Faucets
Another "quick win" for energy efficiency is reducing your family's overall use of water, especially hot water. That can be accomplished by replacing traditional kitchen and bathroom faucets with "low flow" fixtures that help reduce water consumption. Check with your local and municipal authorities to see if they might offer you financial incentives for these and other energy upgrades, especially now with water scarcity issues plaguing much of the country.
Heating & Cooling
Although costly upfront, upgrading your existing HVAC equipment even if only a few years old with the latest models will pay for itself in the long run. Technology is improving constantly, and the boost in energy efficiency is considerable and worth your while – especially in today's environment when electricity and gas prices have been higher. Check again for financial incentives from your city or state, and work with your contractor to get the best deals.
Roofing
The hassle and expense of repairing or replacing your roof are never fun but could be essential for lowering your energy bills. Hot air rises, of course, and a leaky roof is worse than air openings anywhere else in your home. The good news is you can crawl, walk, and run to an improved roof: depending on your goals and needs, start with replacing the shingles, or painting with a heat-repellent coating. If necessary, replace the roof with the best insulating materials.
Home Extensions
Starting an entire living space from scratch is a sure way to ensure optimal energy efficiency. Depending on your budget and overall plan, a new bedroom, play area, home office, or similar room extension can be designed and built with long-term cost savings in mind—incorporating all of the energy-saving recommendations in this article.
Energy Saver Tip #5: Upgrade and Replace Your Appliances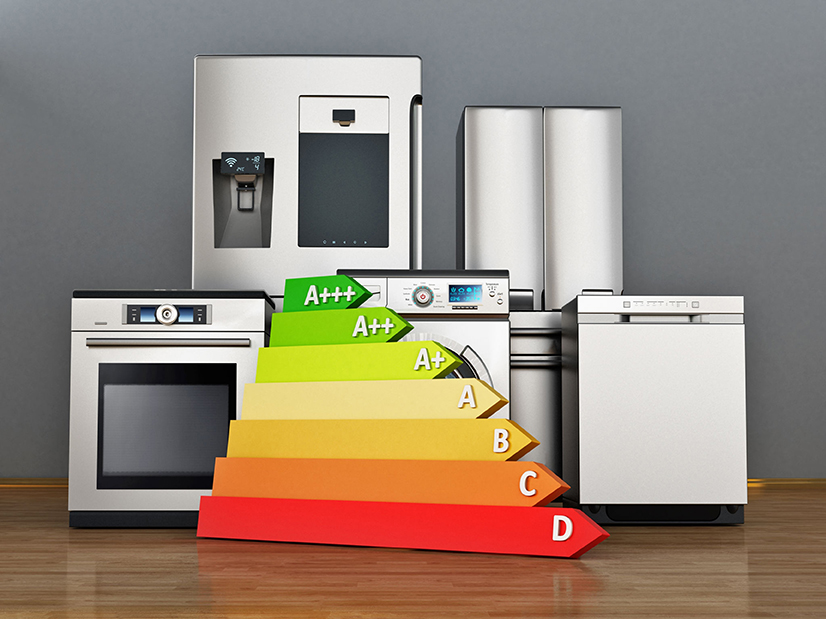 Your appliances consume a significant amount of energy, which adds up to thousands of dollars a year in avoidable expenses. Supply chain problems boosted the cost of new appliances significantly, but recently inventory has increased, as have options and availability. Although expensive to replace, long-term savings add up. Remember to check for local and federal financing incentives, as the new laws and tax breaks often apply to appliances, too.
Refrigerator
Did you know that the average refrigerator consumes nearly 10% of your home's energy? And if you're like a quarter of Americans, your family likely has a second, maybe even a third fridge, which of course doubles and triples your consumption and costs. That said, check your existing fridge: Does it have a blue "Energy Star" sticker on it? If not, you might want to seriously consider replacing it. And even if it does, shop around for more energy-efficient models.
Washing Machine
In addition to gobbling electricity like your fridge, your washing machine chugs hot water at a significant rate. The good news is that the latest models are Energy Star labeled for maximum energy efficiency and designed to use as much as a third less water than older models. Studies have proven that the newest machines can save you and your family nearly $200 a year in electricity bills alone, not to mention the savings on water and the gas to heat it.
Dryer
An inefficient dryer can boost your energy bill like no other appliance, costing you and your family more than $200 a year compared to newer, Energy Star models designed for cost savings. Other factors to consider when buying a new dryer include features with broader and more subtle time and temperature settings, and larger frames to accommodate more clothes for more efficient use.
Dishwasher
An energy-efficient dishwasher can reduce your annual bill for this appliance down to an amazing $35, so now might be the time to buy. These newer models can be expensive, but if replacing them is within budget then a new dishwasher is perfect to cap off your transformed, cost-saving kitchen – not to mention providing you and your family with handy new features to make the hassle of doing the dishes less of a chore and more of a high tech experience.
Energy Saver Tip #6:
Smarten Up Your Energy-Efficient Home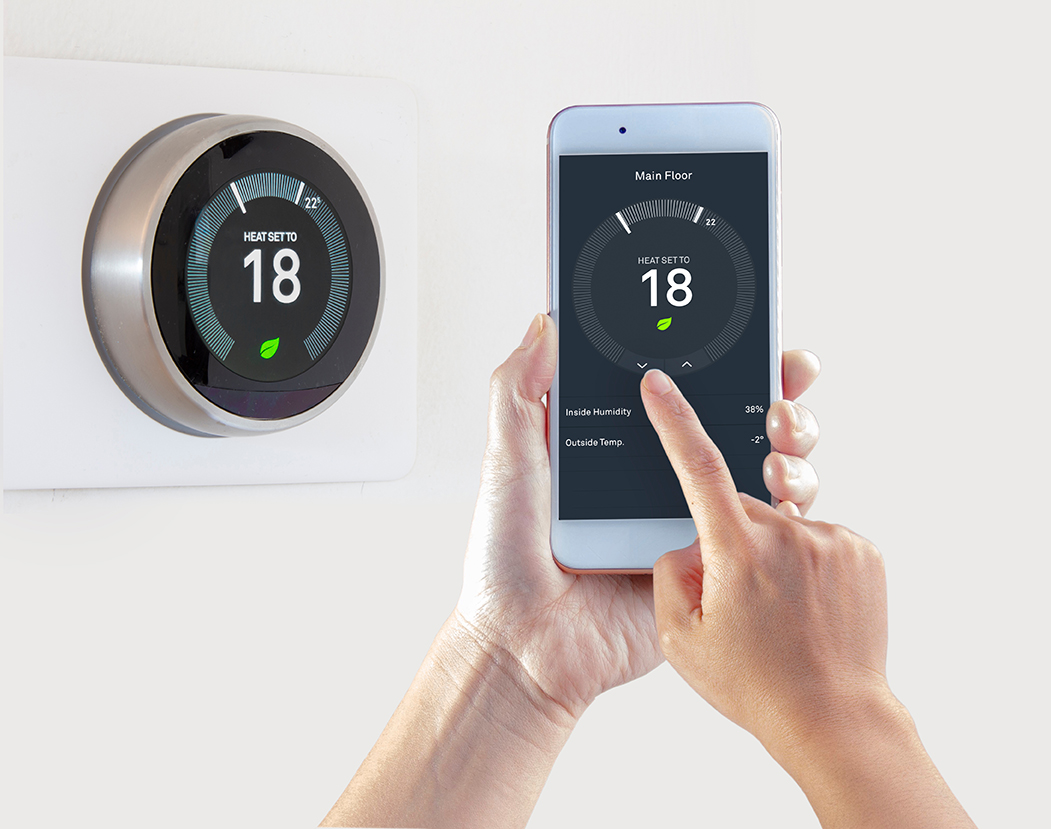 Self-regulating and automatic "smart" appliances are amazing far as convenience and user-friendliness go, but you'd be amazed how much they can also lower your monthly energy bill. A smart thermostat is the most impactful place to start since they help improve the temperature regulation of your home whether air-conditioned during the sweltering summer months or keeping your home optimally and efficiently heated throughout a frigid winter.
Once the cutting-edge tech of fringe adopters and the super-wealthy, smart tech is now available to everyone and should be considered to help you cut energy costs throughout your home. A few noteworthy smart devices include, in order of potential energy savings: water heaters, windows, heating panels, lighting, security systems, garage doors, electrical outlets, and even music speakers. Partner with your remodeling contractor to find the best and coolest enhancements.
Energy Saver Tip #7: Waterproof for Added Energy Efficiency
Putting waterproofing and water damage repair into this category of energy-efficient remodeling sounds counter-intuitive, but makes sense if you consider how it can result in warped materials and surfaces that allow air to flow between inside and outside your home. Such damage is also quite common, on average costing American homeowners over $2,500 a year to fix. So protecting your home against water damage also results in cost savings on your energy bill.
A few effective ways to provide your home with added protection from water damage include "damp-proofing" and waterproofing your foundation walls, ceilings, basements, and attics; replacing old and rusty roof gutters to prevent leakage; upgrading your driveway and yard drainage to prevent puddling, and improving your home's overall exterior water protection by enhancing its wall and roofing insulation through new water-resistant materials and paint.
Bonus Energy Saver Tip: Partner with a Trusted Design-Build Expert
MainStreet Design Build is a full service, design-build remodeling firm dedicated to creating a luxurious end-to-end experience through personal care, accountability, timeless design, and exacting attention to detail. Voted the #1 remodeler in Detroit, and #2 general contractor in all of Michigan, for over 30 years MainStreet's in-house design team, staff of carpenters, and deep bench of skilled tradespeople have made the renovation process comfortable, enjoyable, and safe.
Take a look at our home additions portfolio, and review our proven process for building extensions from the ground up incorporating energy-efficient design and materials.
Having produced elegant results that transform remodeling dreams into stunning and functional living spaces, MainStreet Design Build is the #1 choice for discerning homeowners in Southeast Oakland County who value a high level of comfort and trust in knowing that their home remodeling project will be done RIGHT. Browse our luxurious gallery of award-winning local renovations, and quickly schedule a virtual design consultation. Let's partner today!